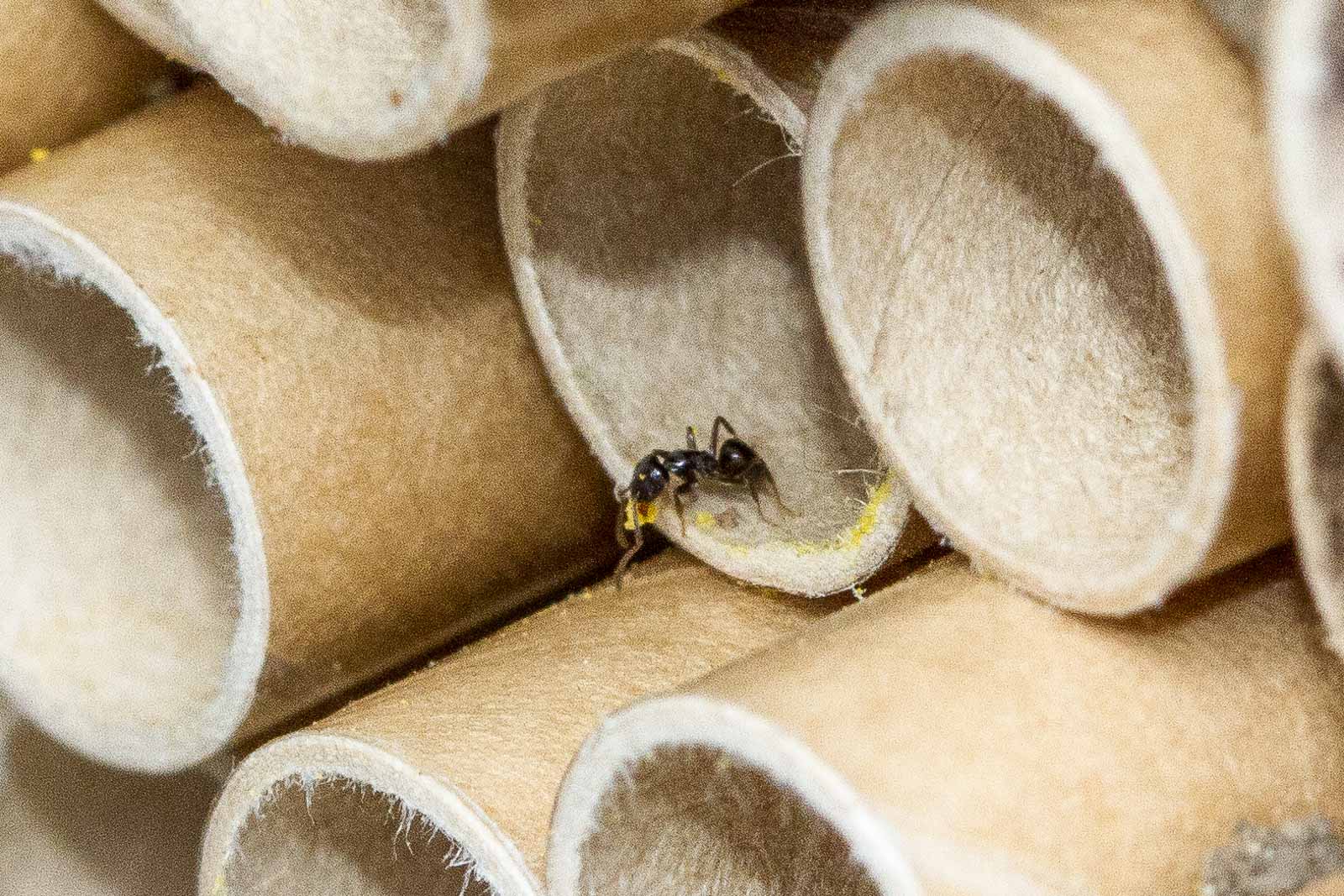 Recently I received a few calls and e-mails regarding sugar ants in Mason Bee houses, and what to do about it. I spoke with Kim Leval Director of the Eugene office for Northwest Center for Alternatives to Pesticides and she gave us permission to post their bait solution for sugar ants. Even though the recipe is for the kitchen, you can still use it for the ants around your mason bee houses. You'll have to watch to see where they're trailing from and then place it in a safe location.
There has been a ton of research on ants and the following are some other natural deterrents for ants; cinnamon, cloves, cucumber, and mint. If you decide to use one or a combination of any of these you place a small pile on the ground along the wall where the house is mounted. My houses are mounted on the south wall so I also cover part the of the east and west wall. Others put a pile around the base of the post to ward off sugar ants.
Sugar ants are attracted to the pollen/nectar mixture the mason bees is gathering for her eggs. So If you have them around your houses then try one of these remedies to rid yourself of them. It will take a few days to see results.
Again, I want to Thank Kim for her assistance. You can also check out Northwest Center for Alternatives to Pesticides for other pesticides alternatives at www.pesticide.org