Urban Pollinators' founder Rick Brown began his journey with orchard mason bees in 1998, when he noticed that his fruit trees and garden plants were no longer being pollinated effectively. He realized that the honey bee population was dwindling toward nonexistence in his neighborhood, and decided to learn more about alternative pollinators like mason bees.
His first attempt to provide housing for mason bees was to create solid tubes. He assumed that all he needed to do was get a long 4×4, drill some holes into it, and hang it on a fence. After two years of no growth in the mason bee population, he decided to do further research.
Back in 2000, information and understanding about mason bees was not as available as it is now. Rick gained as much knowledge as he could on the bees themselves and their habitat preferences. Then, in 2002, he built his first mason bee houses and purchased some bees. By 2004, Rick noticed a significant difference in the production of his garden, fruit trees, and flowerbeds. By 2010, he had so much garden produce, orchard fruit, and marionberries that he began to give away produce.
Looking back, the effectiveness of the mason bees was amazing. In 1998, he had planted two 20' rows of marionberries. By 2003, the average harvest was 40 to 60 pint boxes per season. However, as the mason bee population expanded, the harvest grew to 171 boxes in 2012. Those original rows of berries continue to produce these exceptional numbers, and the bounty is largely due to the increased population of orchard mason bees.
This success encouraged Rick to build more mason bee houses in 2010 and to place mason bees at the homes of his relatives and friends throughout the county. These folks began to experience the same wonderful results, as the mason bees pollinated their gardens and flowerbeds.
In June 2015, Rick founded Urban Pollinators LLC, in order to begin selling his bees and houses online, and to promote understanding of and excitement for his much-loved hobby and the beneficial critters at its heart.
Eco-friendly Mason Bee Supplies
Urban Pollinators' products include wood, plastic, and recycled mason bee houses; empty nesting tubes; tubes containing mason bee eggs; and protective tube covers. Our houses, tubes, and covers are eco-friendly. Whenever possible, they're constructed from reused or recycled materials. That means, when you use affordable mason bee supplies from Urban Pollinators, you're being kind to the earth.
Appreciation for Our Dedicated Supporters
Rick would like to thank Susan B. and her colleagues for their continued support for our reduce and reuse efforts. They take the time to save and provide us with useful containers that would otherwise end up in a landfill. To honor their invaluable efforts to reduce landfill waste, our "Recycler" house is named in honor of this fine group of individuals.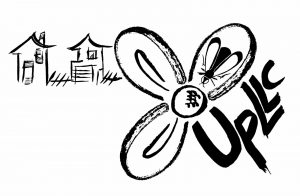 Why Urban Pollinators? Because Orchard Mason Bees are docile, and don't sting unless they are physically threatened. They make great neighbors in urban and suburban settings!