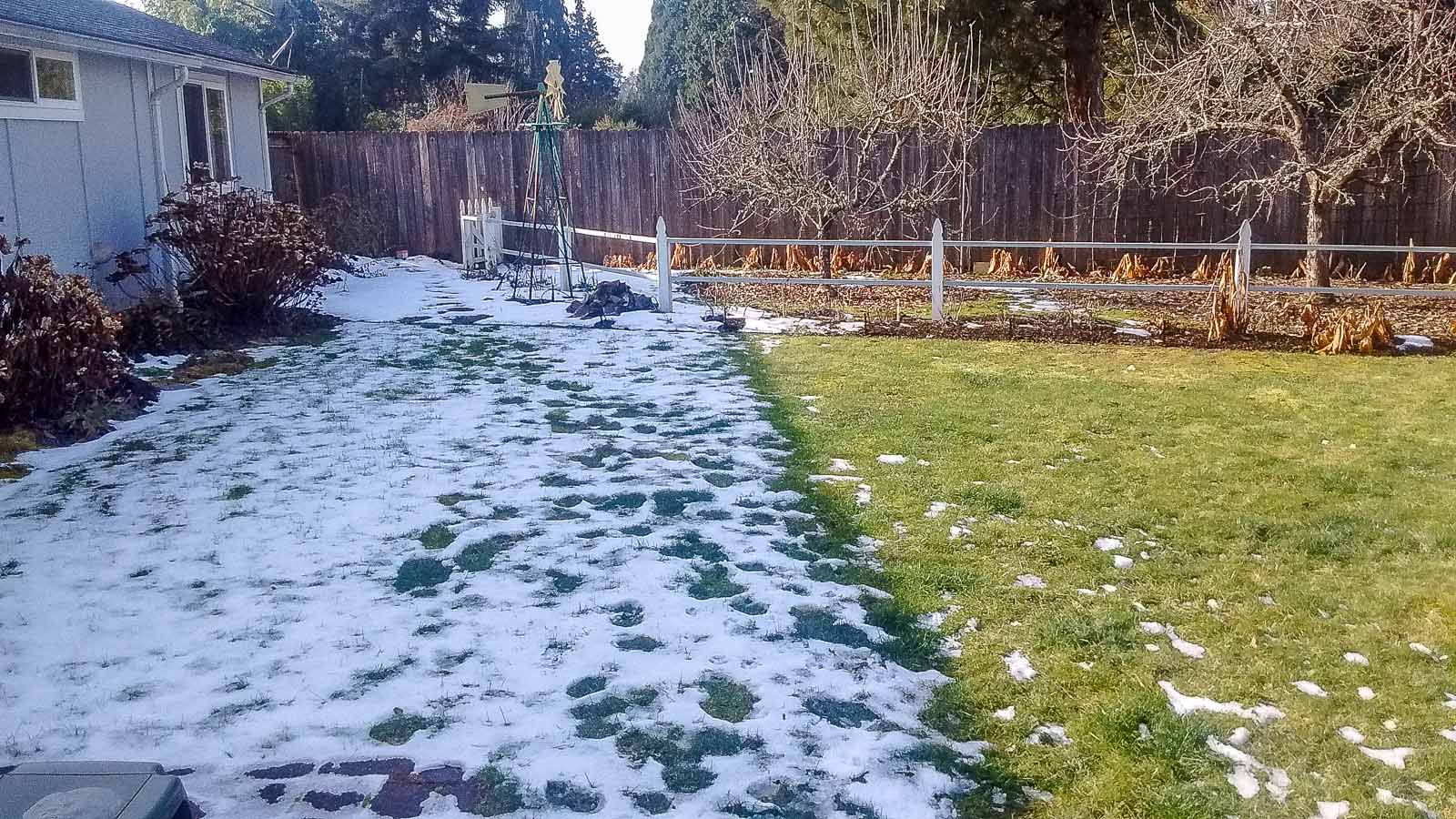 We just went through a long cold spell here in the Willamette valley — with snow, freezing rain and cold temperatures.
They say the weather is going to get warmer with rain. I'm ready, aren't you?
If you haven't already done a final check on your mason bees, this is the time to do it.
I've just finished checking all my tubes of mason bees for the last time (stored safely in tube storage bags in a refrigerator) and they're ready to be placed in their houses when the weather breaks and we start seeing fruit buds appearing on our fruit trees.
What you should be looking for is small pin size holes in your nesting tubes, and small grains of yellowish and even web-type material at the entrance of your nesting tubes.
These nesting tubes have been attacked by parasites and need to be thrown away.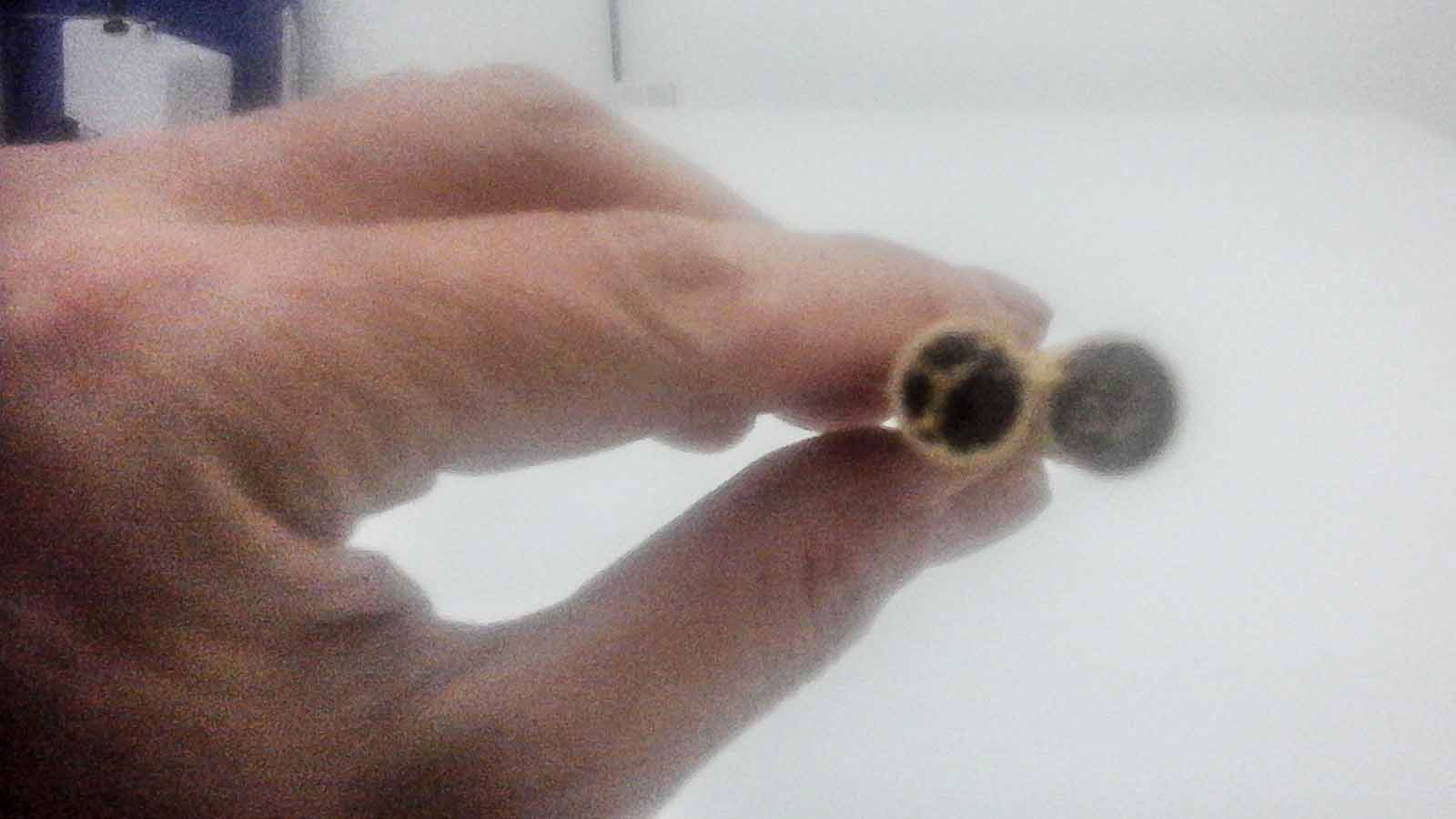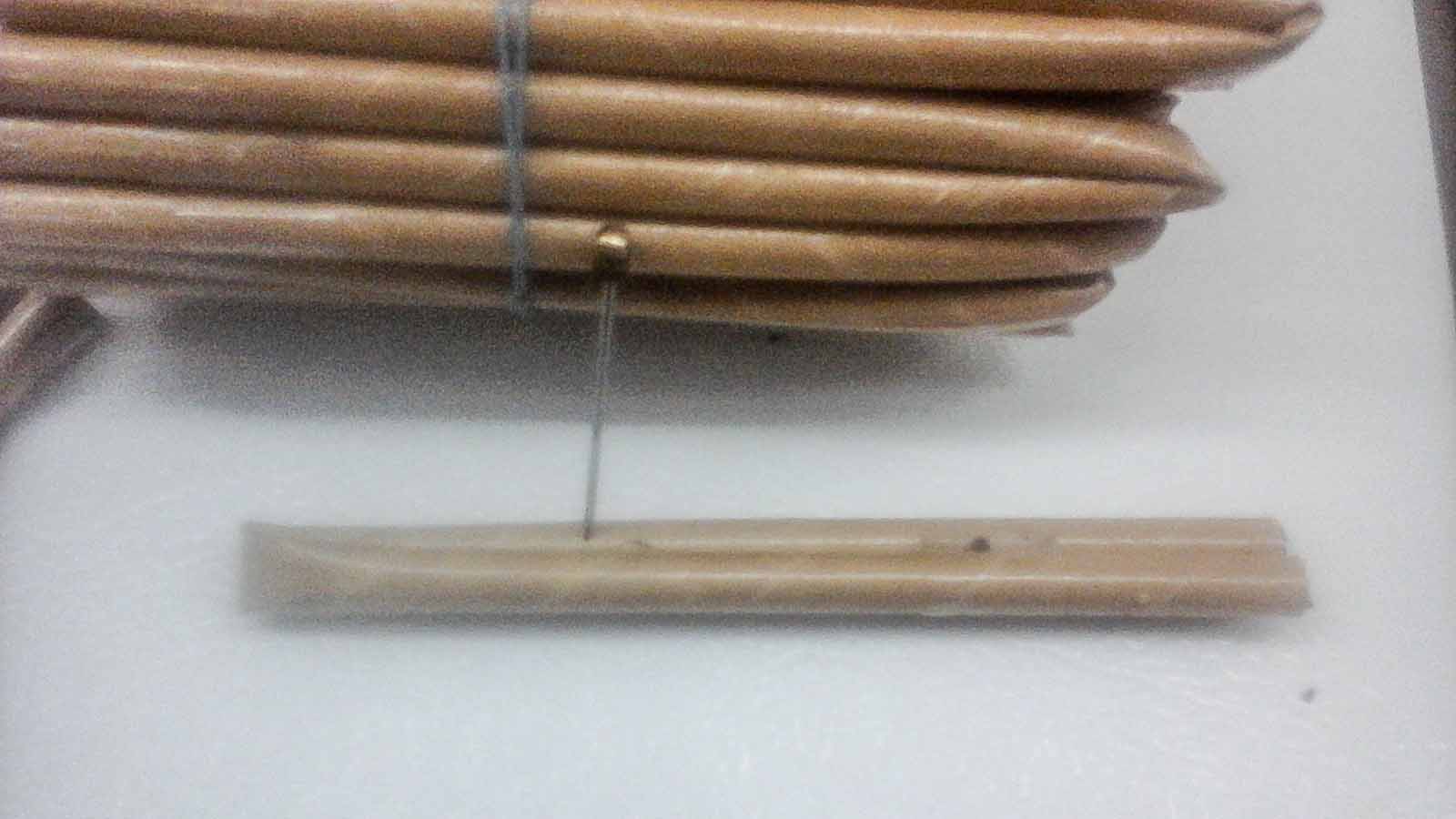 If you left your nesting tubes out in their houses and they became wet from the elements and freezing weather, they might not be alive at this point.
To reduce losses from parasites and moisture, you should move them in the late fall to a shed or shop that is cool. When early spring arrives place them back in their houses — along with new nesting tubes. I always store my tubes in a protective bag in the garage refrigerator at the end of October. The pictures show a pin hole in one and web/yellow food material.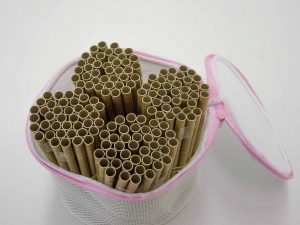 I don't place all my bees out at once in case some of the trees are slow in budding. This also lets me get my berries pollinated by the later mason bees.
I have planted five Pieris that bloom in the very early spring around my property which the mason bees love to feed on. There are other spring plants that mason bees like — so check with your local nursery for a detailed list. I use Johnson Brothers nursery in Coburg, Oregon.
If you haven't heard about mason bees and you're into gardening then check out our online store. We would be happy to get you started with raising your own mason bees.